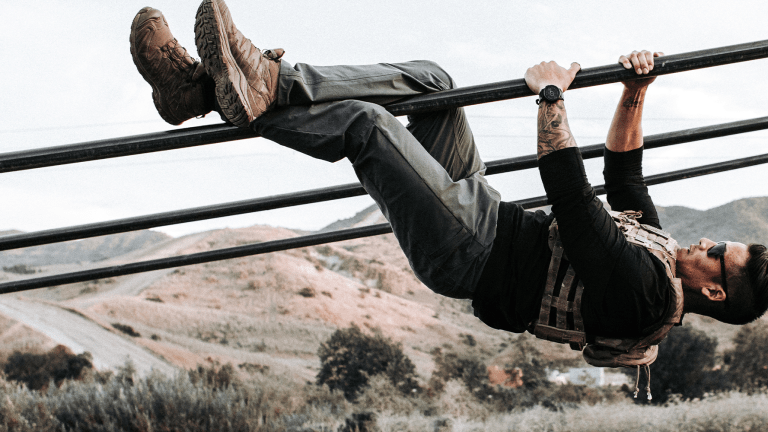 TEN THOUSAND Introduces the Go-Anywhere, Do-Anything Tactical Pant
New York-based men's activewear label TEN THOUSAND is back with the Tactical Pant, a new style developed in collaboration with members of elite military teams including former Navy SEALs and Army Rangers.
Designed for optimal performance anywhere and everything, the do-anything pant is cut from a proprietary stretch canvas fabric that's "durable enough to stand up to the harshest conditions yet comfortable enough for everyday wear." It's finished with water-repellent DWR coating, a lay-flat waistband that prevents pack-chafe, reinforced belt loops that can handle anything, and specially developed no-bounce utility pockets that keep your EDC secure with no jingle-jangle.
"Military training is about being prepared for unpredictability so if your gear isn't ready for everything, it isn't ready for anything," says Keith Nowak, founder of TEN THOUSAND. "Throughout the development process, our team spent countless hours rucking, hiking, running, and generally beating the hell out of the Tactical Pant to guarantee that, like the special ops teams themselves, these pants would be able to rise to the occasion one-hundred percent of the time."
Available here.