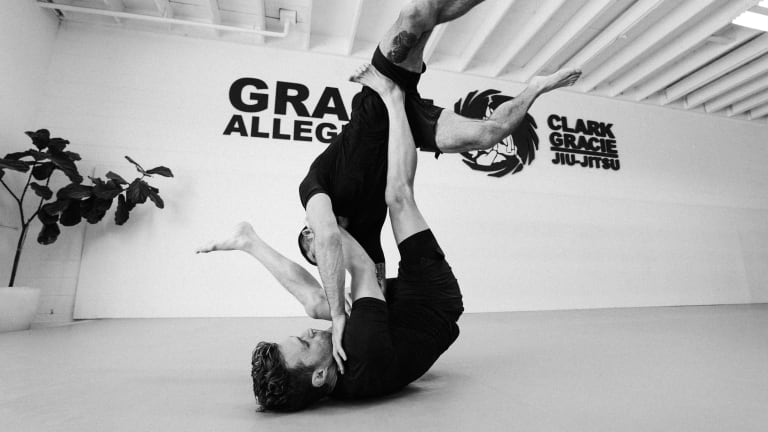 Ten Thousand's New Fight Kit Packs a Punch
New York-based men's activewear label Ten Thousand has just unleashed the Fight Kit, which is designed specifically for combat sport athletes.
"With the Fight Kit, we wanted to completely reimagine modern fight gear," notes Keith Nowak, one of the founders of Ten Thousand. "From concepting to prototype evaluation to wear testing, our team of MMA champs, UFC icons, and Brazilian Jiu-Jitsu blackbelts worked with us every step of the way, ensuring the Fight Kit not only meets their needs, but the needs of every combat sport athlete, regardless of their fighting style or skill level."
The stylish kit is led by a specially designed short crafted from a tear-resistant, four-way stretch shell fabric that's also quick-drying and moisture-wicking. It's finished with grippers on the inside of the liner, which prevents rolling and bunching, and a specific waistband design that will stay in place no matter how gnarly the fight gets.
It's joined by a rash guard, which is made from a four-way stretch Italian fabric that's ultra-durable, moisture-wicking, and quick-drying. It's got a skin-tight fit and grippers that keep it locked in place. Along with the short, it's been dosed with a permanent anti-odor treatment to keep it from smelling like old hockey pads no matter how many rounds you go.
Channel your inner Conner McGregor (or Dominick Cruz, the two-time UFC champion who helped Ten Thousand test and develop the kit) right here.