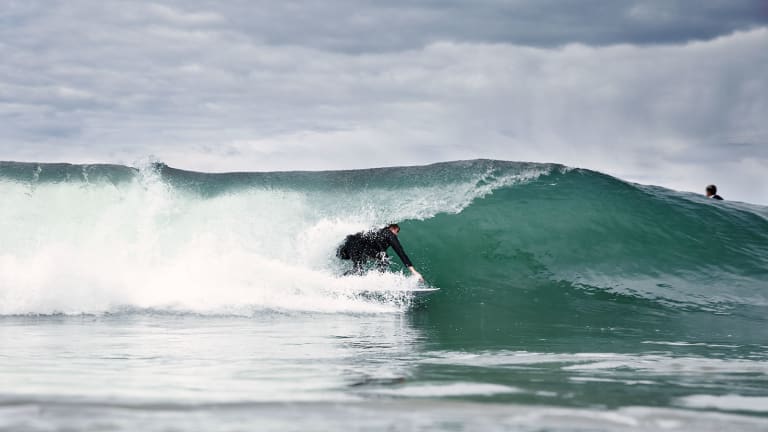 19 Photos Proving Few Things Are Cooler Than Surfing In A Tuxedo
Great new marketing campaign from the dudes at The Black Tux.
The Black Tux, the genius business that rents out tuxedos that make you look like James Bond and not like a junior at prom, just launched a stellar new marketing campaign featuring pro surfers Nick Rozsa, Luke Davis, Chase Wilson, and Matt McCabe doing their thing while wearing tuxedos instead of wetsuits. Pretty great shots and a well executed campaign.