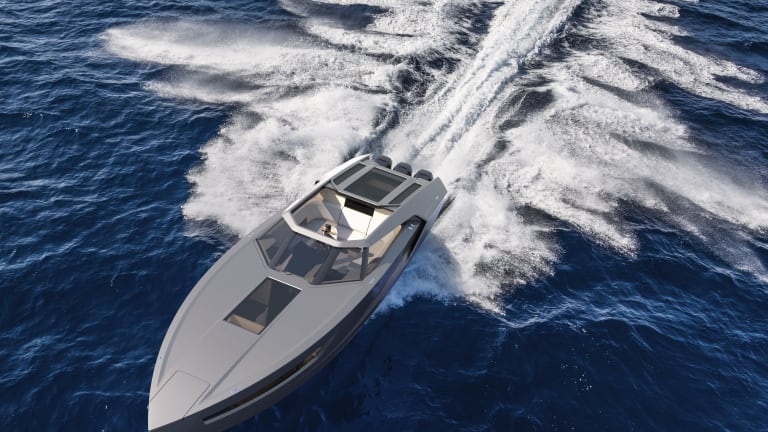 The Superfly Superyacht Lives Up to Its Name
Lavish liner.
Channel your inner international playboy with the gorgeous new Superfly Superyacht designed and built by Scandinavian makers Red Yacht and Flying Flippers.
The 42-foot vessel packs 1,880 horsepower, has a top speed of 65 knots, is encased almost entirely in glass, and features a giant rear master cabin with a double king-size bed, giving you plenty of space for a guest...or two.
Expected to make its world debut at the Cannes Yachting Festival, all eyes will surely be on this beaut.