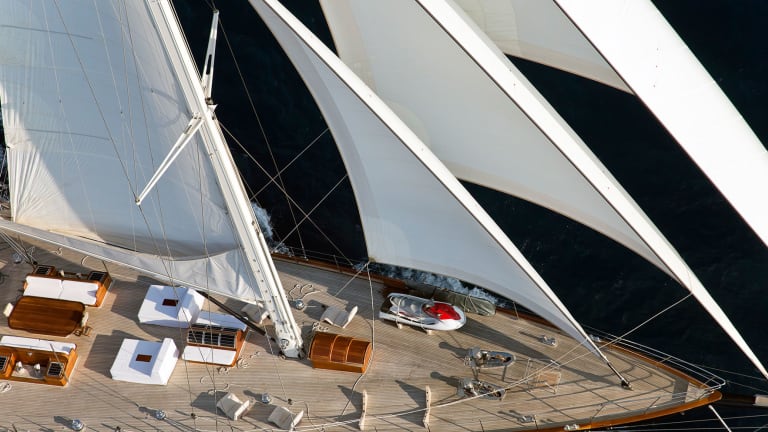 The James Bond Yacht From 'Skyfall' Is For Sale
For big spenders only.
If you truly want to live the James Bond lifestyle, acquiring the superyacht on display in Skyfall is the fastest (and most expensive) way to merge into a double O.
Named the "Regina," the yacht is over 180 feet long, has six separate cabins clad in ritzy materials like mahogany and marble, and features amenities ranging from a wet bar to private sunbathing decks to included jet-skis.
It's priced at a cool $9,500,000, so now might be a good time to forward this link to any Prince or international playboy you have on speed dial.