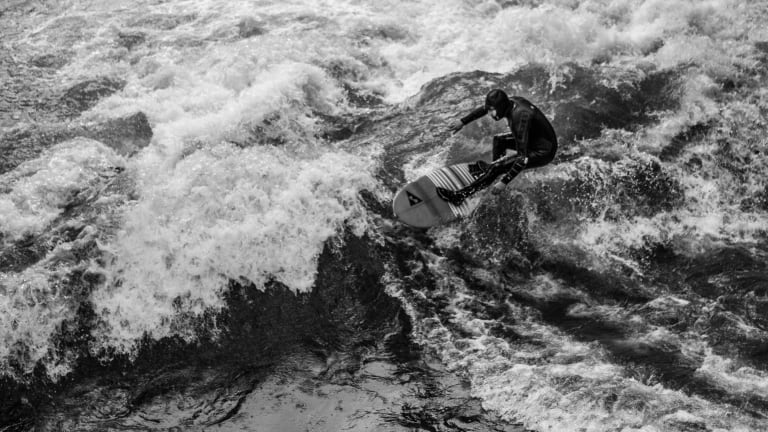 A Black & White Showcase of River Surfers in Germany
The coolest photo set you'll see today.
Munich-based Tunisian-German contemporary street and documentary photographer Skander Khlif took his lens to The Eisbach Wave, the world's most famous river wave, situated right in the middle of Munich at the English Garden, the largest urban park in the world. This frothy German backwash sure looks like a good ride and we're grateful Khilf was there to beautifully capture these wave shredders in action.