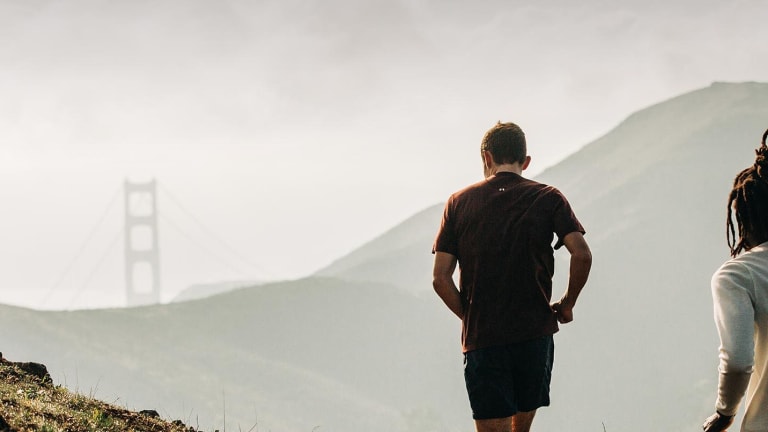 Here's Why a Wool T-Shirt Should Be On Your Workout List
When you think of t-shirts, especially as workout gear, you might naturally assume cotton is the best material. But did you know that among the cognoscenti, wool is the preferred option? Not just any wool of course, but superfine merino wool, cut with a touch of nylon if you really want to go pro.
Merino is of course something of a miracle fiber—it's water-repellent, dries quickly, wicks moisture, and regulates body temperature. Which is why it's one of the favored fabrics in the arsenal of Taylor Stitch, the subtly revolutionary S.F.-based clothing brand known for authentic goods.
To create the Merino Tee, Taylor Stitch joined forces with Boston-based Tracksmith, a leader in innovative running gear. It's part of a new collection of upgraded athletic gear produced by the two independently-minded companies.
"Combining an activewear brand like Tracksmith's technical leanings with Taylor Stitch's heritage-inspired approach proved to be a unique challenge," Taylor Stitch notes, "but it's always a good idea to step outside of your comfort zone once in a while."
Luckily, however, with the Merino Tee, you don't have to. In addition to the properties mentioned above, the wool and nylon blend is anti-microbial and stain-resistant, "so it'll smell fresh and look good as new even after multiple days of wear." It even offers UV protection to "keep you safe from overexposure to sunlight."
So whether you're just lounging around the house or heading out for a run, the Merino Tee will keep you fresh and cozy from sunrise to sunset.