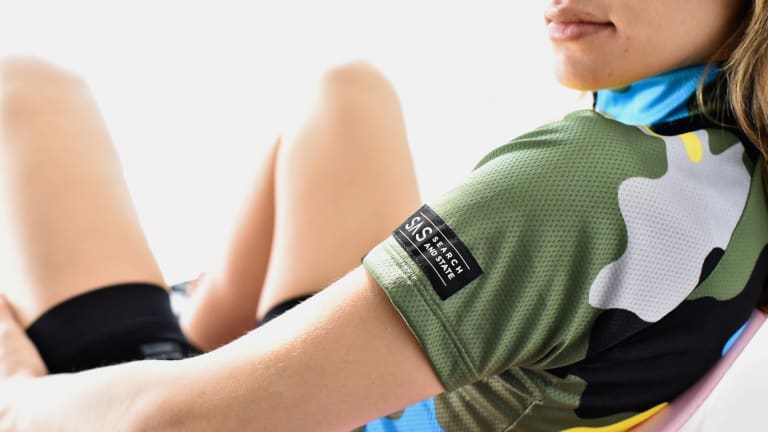 Search and State's Design-Conscious Riding Jerseys Will Get You Pedaling
Limited edition prints.
While every major brand and apparel startup under the sun is getting into the athletic apparel world, there's a shortage of well-designed biking gear. So if you're a rider and not up to speed with a new kit, slick cycling apparel brand Search and State has got you covered.
The NYC-based brand just launched a couple of new limited edition riding jerseys you'll want to check out. The F1-A Camo A-Prime Print is a classic yet modern design for you, while the new F1-A Pretty Lights Print might make the ideal gift for her.
Beyond the new gear, Search and State has a spate of sleek, sharp and even a few super-sustainably made pieces of performance wear that reflect NYC's cycling culture (expect a lot of black).
Just in time for optimal riding weather, the brand's jerseys, cycling shorts, and casual garb can be found online and also in tons of brick-and-mortars worldwide.