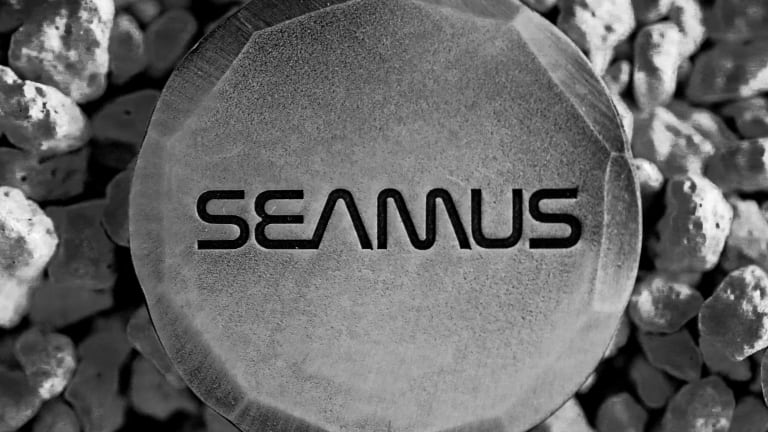 Blastoff: Seamus Golf's New Collection Nods to Legendary NASA Moment
Seamus Golf has just launched its Golf on the Moon Collection for 2022, which commemorates the anniversary of the first-ever golf shot in outer space. It took place 51 years ago this month.
"During one of the Apollo 14 mission's moonwalks, astronaut and mission commander Alan Shepard pulled a Wilson Staff Dyna-Power 6 iron head from his spacesuit," the brand explains. "Then he attached it to a collapsible rock sampling tool, hit two golf balls miles and miles and miles, and became the first and only man to hit a golf ball on the lunar surface while setting the record for the longest drive in history."
The collection is led by headcovers across four different sizes and a Sunday bag, each cut from ultra-light and ultra-strong Dyneema. They're joined by a shoe bag, various hand-forged ball markers, apparel, headwear, and more.
"The moment golf was played on the moon represents an inspiration to us and the kind of moment we think about when considering what may be the most impactful moment in the game," adds Akbar Chisti, co-founder of Seamus. "The thought of playing on the moon gets our creative minds spinning and we thought the idea of bringing the materials used in packs for climbing the likes of K2 to be relevant here."
Shop through everything here.