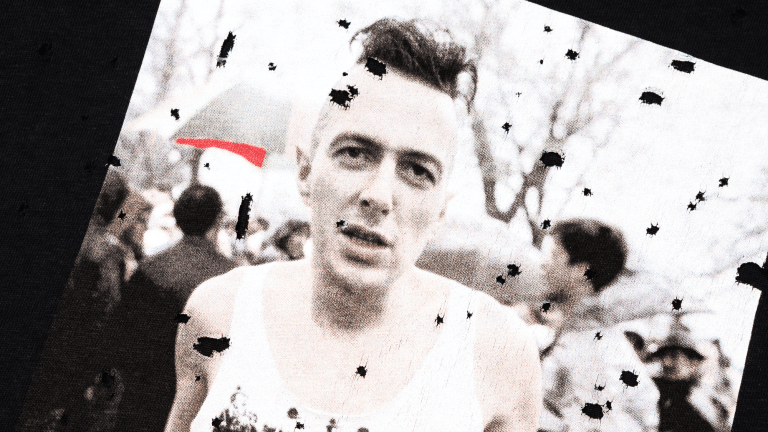 Satisfy's New Drop Is a Tribute to The Clash's Joe Strummer
Satisfy is known for its aesthetic-forward approach to running apparel. But this philosophy doesn't come with the compromise of quality. All pieces are well-made, highly technical, and likely to last for years through sweat-soaked wear and tear.
Their newest drop, Run! Punk Run!, pays homage to The Clash's legendary co-bandleader, Joe Strummer. More known for his chops behind the kit than on the pavement, Joe was actually quite the proficient runner, completing both the Paris and London Marathons. The centerpiece of the new collection is a never-before-seen color photo of Joe running the latter, recently unearthed from a Rolling Stone photographer's dormant archive.
Joe's advice for marathon training? "Don't run a step for four weeks prior, and have several pints the night before." Peep some of the collection below – we're especially fond of the black short-distance shorts.