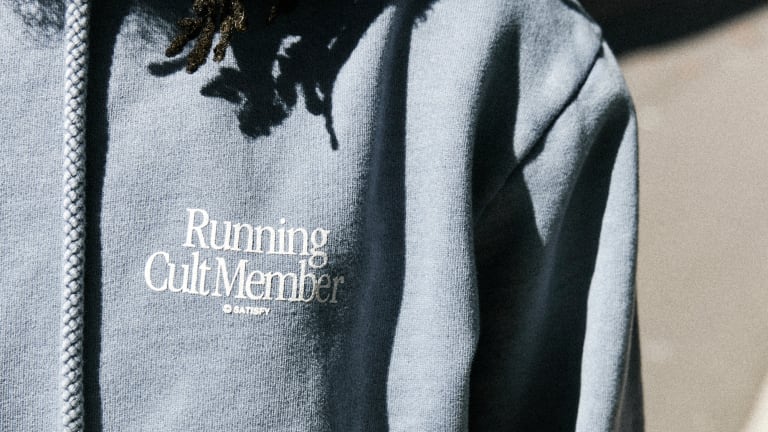 Satisfy's New Electric Cowboy Boston Test Collection is Here
Every third Monday in April, the world's fastest runners gather for The Boston Marathon, the oldest and, in many athletes' opinions, most prestigious road race.
Raleigh-based musician Boulevards (that's the Electric Cowboy to you) made this year's grueling qualifying standard, so Satisfy teamed up with the punk funk artist for a new drop that's all about the essentials.
In the spirit of collaboration, the kit features a "chromatically subdued array of garments to place precedence on personality and self-expression." We couldn't have said it better (or more eloquently) ourselves.
Lightweight functionality will get you through race day, and the indigo, black and white tones help you do it in style too. Shop the new collection here.