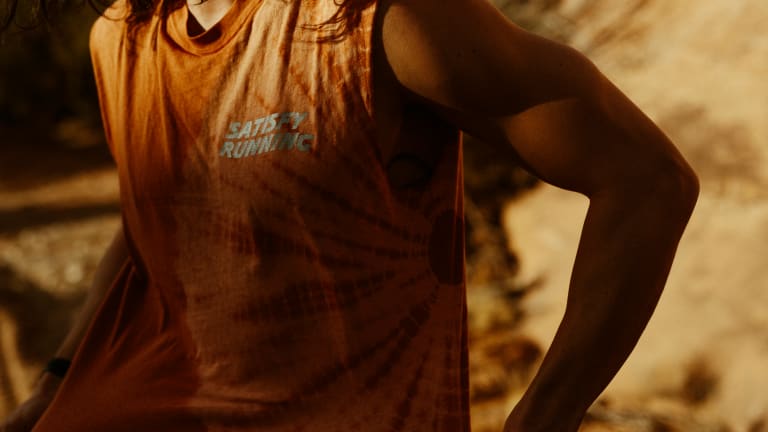 Satisfy's New Psychedelic Band Merch-Inspired Drop Has Arrived
French brand Satisfy is #1 in our book of exercise apparel. Always sleek and often edgy, their running shirts, shorts, hoodies, jackets, caps, and more hit different than dozens of other lookalike brands out there. And they're on a tear lately with consistently exciting drops.
Their newest drop, as we previewed last week, is a tie-in to their original editorial content, Possessed Magazine. Possessed stories talk about the runner's high in a way that, unlike most writing about running, isn't eyeroll-inducing. This collection focuses especially on the psychedelia of running, and the aesthetic perfectly aligns with your favorite tour shirt that's been worn half-to-death.
The difference? These aren't cheap Gildan tees inked with low-quality graphics. High-quality fabrics and tastefully subtle designs abound. Check out your option here and make sure to throw on their psych rock playlist next time you slip into your newest kit for a dawnbreaking trip.