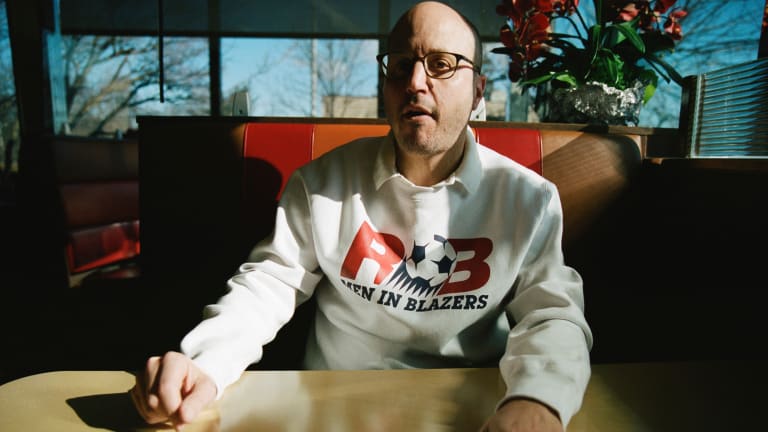 Rowing Blazers and 'Men In Blazers' Team Up on Ltd. Edition Capsule Collection
NYC-based clothing studio Rowing Blazers has teamed up with podcast and television series Men in Blazers on a ltd. edition capsule footy fans don't want to miss.
The partnership was designed in collab with Men in Blazers co-host Roger Bennett and mixes in essential pieces including a l/s jersey, necktie, corduroy dad hat, t-shirt, mesh shorts, crewneck and hooded sweatshirt. Shop through all your options here.