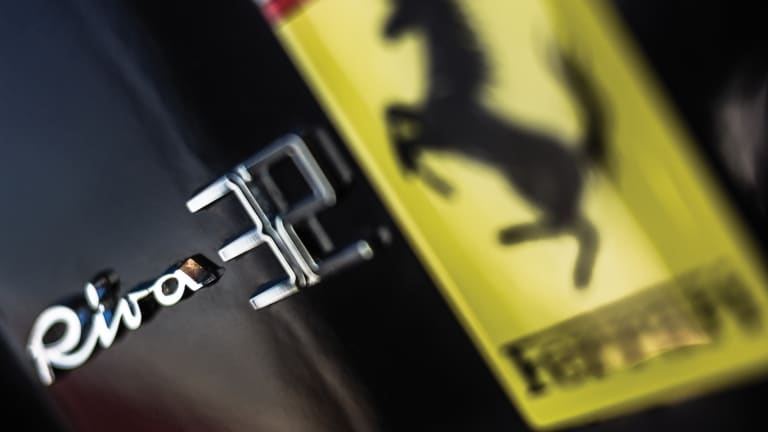 The Riva x Ferrari Power Boat Is For Sale (Again)
The Riva Ferrari 32 – a reference to its length in feet – was carefully planned by Riva chairman Gino Gervasoni and Enzo Ferrari himself, who outfitted the water ride with twin 390-hp, 7,982-cc BPM Vulcano 400 V-8 engines capable of hitting 54 knots with stylish ease.
This one, the 28th of 40 ever made, was up for auction in 2015 through RM Sotheby's and will be on the block once again in 2018, where it's expected to go for north of $125,000. Expensive, sure, but given the prancing horse badge and ultra-rarity, it seems like a bit of a steal.
Impeccably designed and certain to turn every head on the water, this Riva Ferrari 32 will add some exotic coolness to any dock. Paging all international men of mystery....