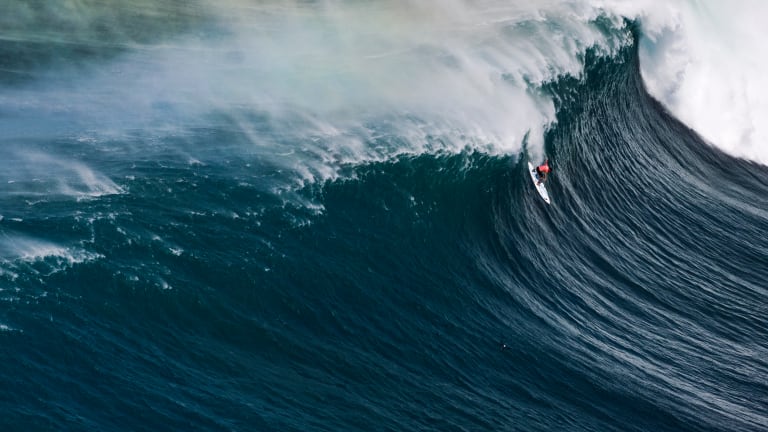 The Next Generation of Big-Wave Safety Tech
Looking to go bigger?
Developed in collaboration with world-renowned dive company Aqua Lung, this innovative piece of gear from Quiksilver could save your life in heavy surf.
The Airlift vest features pull-rings on either side of the chest, allowing the wearer to rapidly inflate the vest with compressed CO2 if they wipe out. Think of it like pulling a parachute cord — you wipe out, yank the cord, and pop up on the backside of the wave, ready to find the next one. There's also a valve you can use to manually inflate the vest (by blowing into it) in case of a CO2 mishap or accidental deflation.
The neoprene construction fits snug, and the design has been tested to retain its shape perfectly after being used over and over again. And because it's been designed with input from professional surfers, divers, lifeguards, and safety engineers, you know it's made right.
Not every tumble off a surfboard involves being knocked around by thundering waves, but it can happen to anyone, and when it does you'll be glad Quiksilver has your back.
The Airlift vest is being released to select retailers on October 15th and can be purchased online later this month.