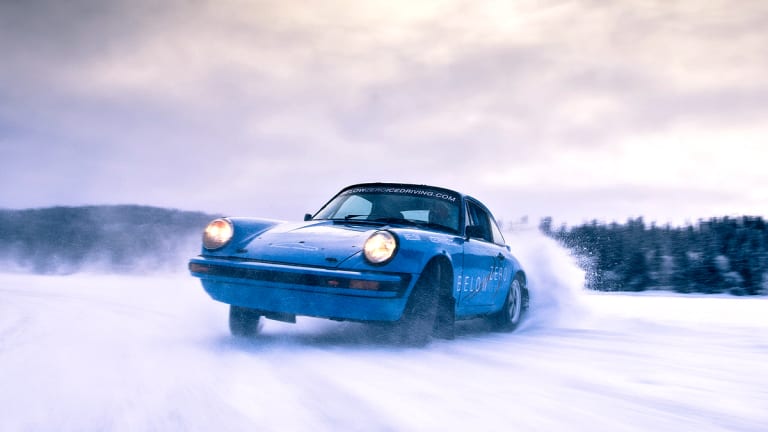 Drop Everything And Sign Up For This Ice Driving Adventure With Vintage Porsche 911s
Classic Porsches getting sideways in Sweden.
There are lots of outfits offering ice driving courses for those who want to test their skills in various frozen parts of the world. Only one of them however lets you do it exclusively in vintage Porsche 911s.
Below Zero Ice Driving in the popular winter resort town of Åre, Sweden, has a fleet of rally-winning 300 hp 911's you can push to the limit on an ice covered lake.
Their world-class instructors, including World Championship drivers such as Martin Rowe (former Production Car World Rally Champion), Patrik Sandell (former JWRC Champion and current WRC driver for Team Sweden) and Andreas Mikkelsen (current IRC Champion) will help you hone your skills on the snow and ice.
You'll practice sideways driving – drifting – using "inch-perfect throttle control" in the race-prepped cars and become as proficient in arctic conditions as you are on the tarmac.
The Porsches have been professionally modified to withstand the world's most challenging driving environments with reinforced bodies, competition wiring looms and engine bay mounted oil tanks.
Below Zero can arrange to bring you in on a helicopter or private jet if you really want to arrive in style, and luxury accommodations including private villas are available.
And when you're finished driving for the day it's time to explore Åre's nightlife, with its plethora of tall, blonde Swedish babes fresh off a day's skiing. Not bad at all.