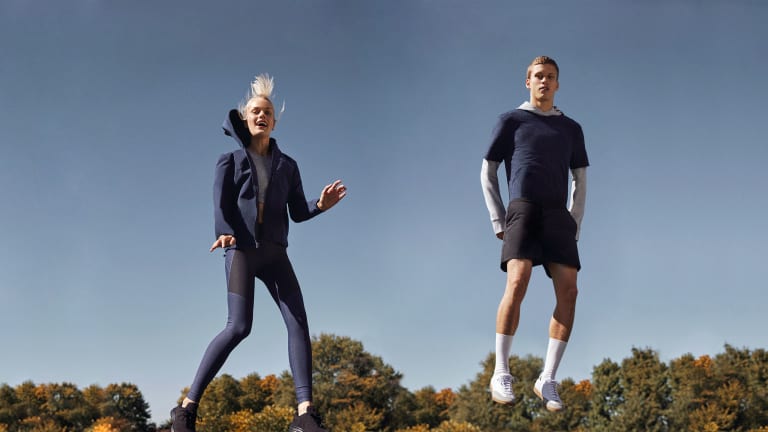 The Steal: Outdoor Voices' Activewear Is Currently 20% Off
Doing things.
If you like the idea of simple and cool activewear that isn't dripping with ugly logos and neon green "performance" additions, Outdoor Voices is about to become one of your favorite brands.
Described as "made with us in mind, not NFL linebackers or Death Valley marathon runners," everything they do has a slim-fit silhouette with major league flexibility and total comfort. You can hit the gym in these things just as easily as you can run errands in style, a versatility that doesn't scream "look how athletic I am" like other louder competitors in the space. It's all very performance-driven, but tastefully so.
Given their popularity, they almost never go on sale. Fortunately for those wanting to upgrade their wardrobe, we've got the hookup. Right now, a handful of Outdoor Voices products in classic colors (black, navy, charcoal) are all 20% off. If there was ever a time to give this stuff a try, it's now.