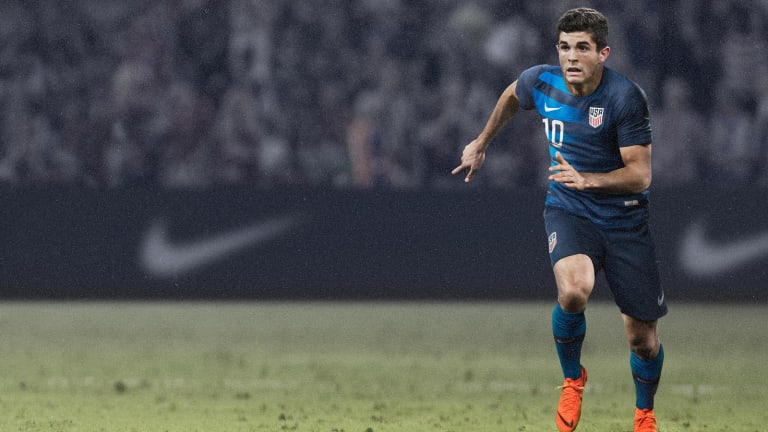 Nike Debuts Team USA 2018 National Soccer Kits
The newly revamped Team USA 2018 National Soccer kits by Nike hit all the right notes, even if they're destined for boring international friendlies with Central American teams as the USMNT failed to qualify for the FIFA World Cup for the first time since 1986.
Featuring an all-new design that feels retro yet modern in all the right ways, details include "One Nation, One Team" emblazoned on the inner neckline, a super-cool NASA-inspired badge on the away shirt and typography that draws style from mid-century muscle car emblems.
If you're interested in getting one in your life, they're already available online.