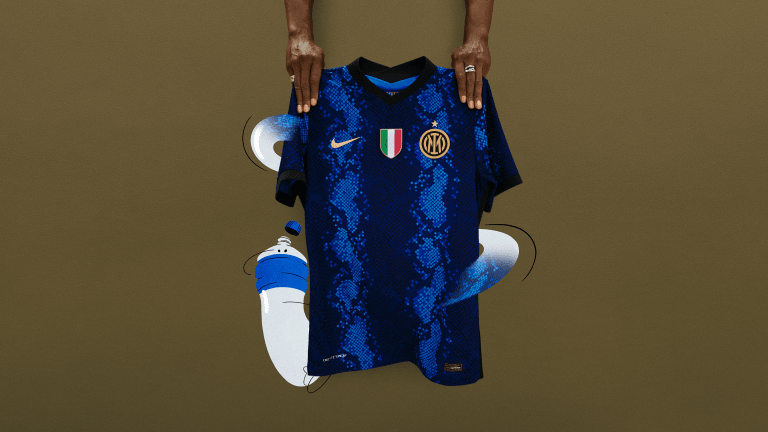 Nike and Inter Milan Reveal 2021/22 Jersey
Nike has just unveiled the new Inter Milan home jersey for the 2021/22 season, which features a very cool snakeskin pattern across its fabric via pixelated stripes mixing blue tones with black. The serpent style is a nod to the coiled grass snake, or Biscione, which is an important historical symbol for the city.
Supporters of the historic football club can grab their own right here.