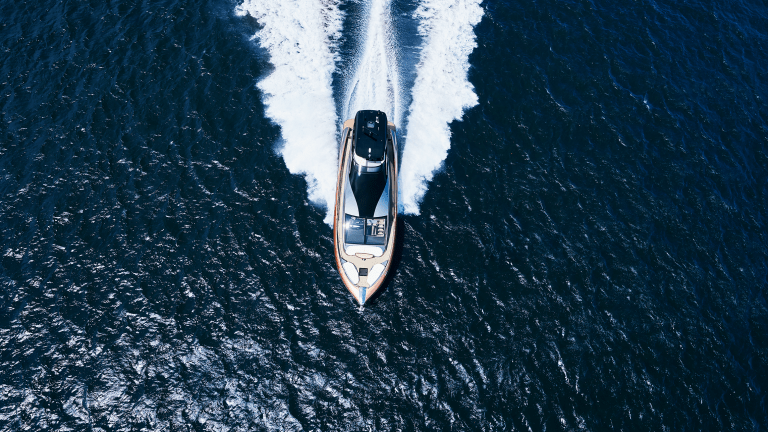 Lexus Hits the Seas With Gorgeous New Luxury Yacht
Lexus just unveiled the LY 650, a 65-foot luxury yacht made in partnership with Marquis Yachts and powered by twin Volvo Penta IPS engines.
Based on the Lexus Sport Yacht Concept first teased in 2017, the two-tone stunner features beautiful curved lines including a coupe-like roofline and a distinctive exterior style that brings on a healthy amount of style and sex appeal.
The cabin is overflowing with a bright, white-themed interior space and spacious staterooms with enough room for six to sleep. Crew quarters are also on board, which includes a kitchenette and bathroom on top of bunk space.
No mere concept or marketing move, Lexus plans to make dozens if not hundreds of LY 650s with sales to open this month and pricing to fall around $3.7mm.