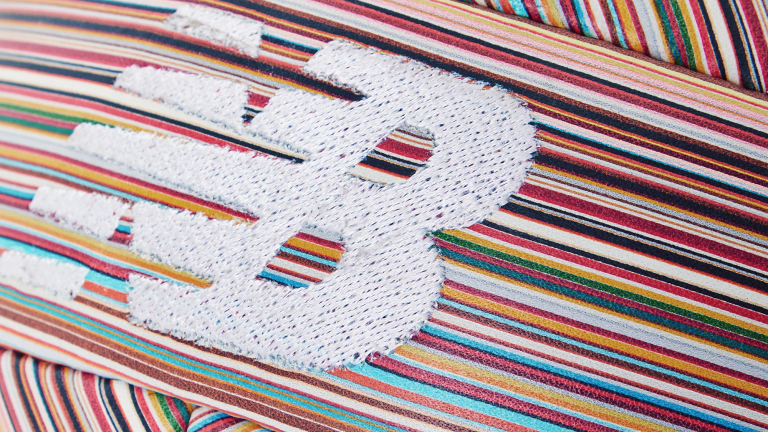 New Balance and Paul Smith Join Forces on Signature Stripe Soccer Ball
New Balance and Paul Smith teamed up on a limited edition soccer ball design clad with the British designer's signature stripes.
The 18-panel soccer ball is stitched by hand from an exclusive microfibre material with a textured surface which helps to reduce ball drag. It comes in three different variations, including a miniature size ($30) that's a perfect design statement for any bookshelf in your home, a full-size design ($95), and a full-size design with a specially embroidered New Balance logo ($175).