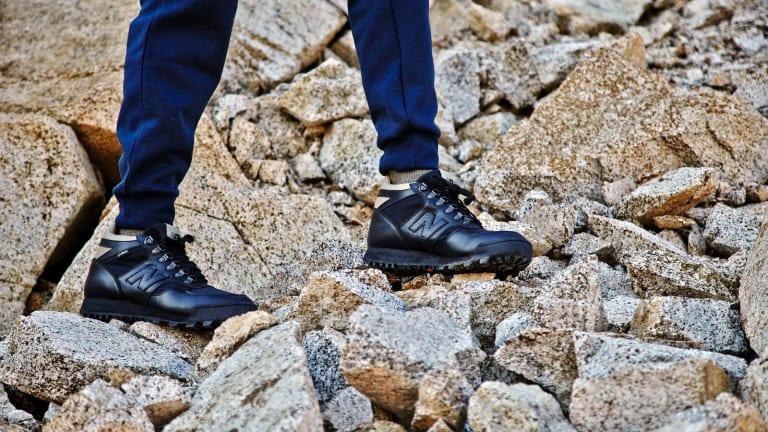 The New Balance Hiking Boots That Climbed Everest
Add to cart.
Back in 1982, Alpinist Lou Whittaker took a crazy, never-before-attempted route up Mt. Everest in a pair New Balance Rainier Boots – a hiking shoe known for having the weight and comfort of a running shoe but with all the ruggedness you need in a standard hiking boot.
After over 30 years of sitting on the sidelines, New Balance is reissuing the Rainer Boots with upgrades like a fully waterproof Gore-Tex lining, heavy-duty Vibram rubber sole, and an upper created from premium lightweight leather and nylon canvas. Tackling life-threatening elements has never been easier – or more stylish.
Available through New Balance's online store for $179.95 – this is a great alternative to the run-of-the-mill hiking boots that all kind of look the same.