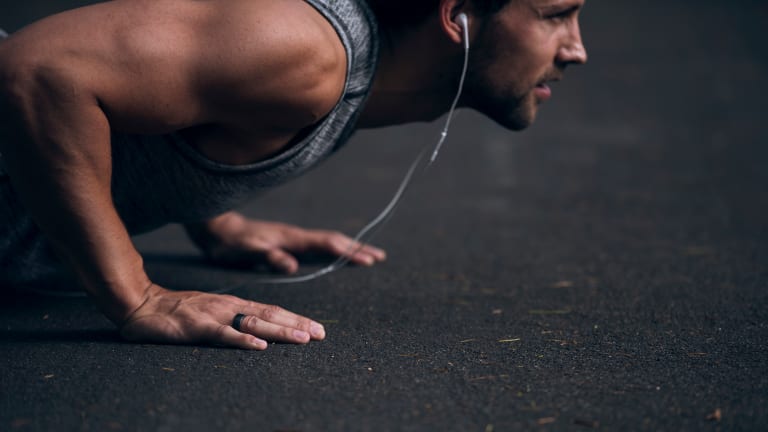 The Motiv Ring Is the Most Wearable Wearable
Fitness trackers have been all the rage for years now, and while it's still a crowded market, there's been little in the way of innovation. At least, that's what one might think, without knowledge of the Motiv Ring's quiet launch last year. Building on strong word-of-mouth and feedback from their body hacking loyalists, they've since released a handful of updates to make the most wearable even more wearable.
The Motiv ring's real allure is in what it isn't- it isn't a gaudy thick plastic band around your wrist asking for attention. Winner of a GOOD Design award thanks to the user-centric efforts of Founder and CTO Curt von Badinski, it's a technological marvel crammed into a minimal package. Rarely, if ever, will it draw unnecessary attention in the middle of a dinner party or a dubious question about your exercise habits. It's perfect for people who want to casually track their fitness, no questions asked.
Except for charging every other couple days, which only takes about an hour and easily accomplished during your workday, you'll never need (or want) to take it off, even for dates and presentations. It's durable, sweat-friendly and, for all you surfers, waterproof too. Other than charging, I've not considered taking it off for the few months I've been using it.
It'll show its age sooner than you'd like, but the natural wear gives it a bit more personality than the out-of-the-box gunmetal gray casing. And while it looks great on the outside, that's only half the equation- inside counts just the same. The ring connects via Bluetooth to an iOS app (Android version coming in Q2), which is, unsurprisingly, beautiful, simple and intuitive to navigate. Tracking activities is mostly automatic, giving you more time to focus on fitness.
The app shows you your heartrate throughout a session or tell you how many miles you clocked in a given time period, but it won't show you your average pace per mile. You'll have to do that math yourself, and there's more detailed options available on the market. As such, it would be easy to write off the Motiv ring for lack of detail, but luckily the designers are in it for the long run- they've already released software updates expanding functionality, most recently on greater sleep detail and more heart rate data. Third-party integration with apps like Apple Health are on the way as well.
The question of what to do with the information, the plague of all fitness and health trackers, remains unanswered. But frequent software updates like these bode well for the future of any wearable, especially one that so easily and subtly fits into your lifestyle.