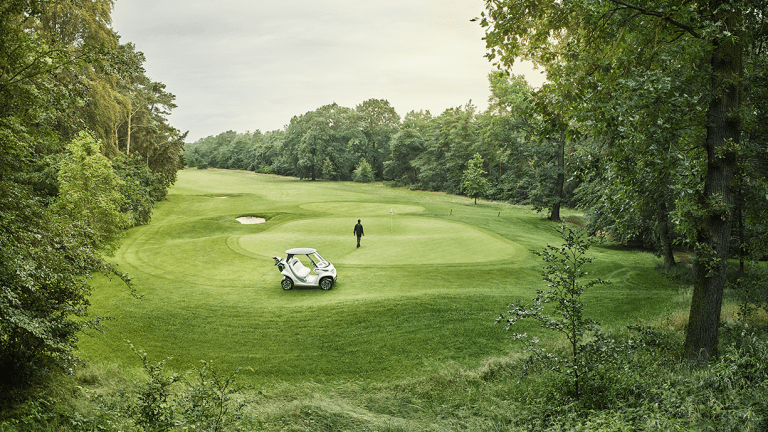 This Mercedes-Benz Golf Cart Is Nicer Than a Honda
The SLS of golf carts.
Mercedes-Benz joined forces with Garia to create a golf cart that feels as premium as their top-of-the-line automobiles.
Featuring a carbon fiber roof, built-in hidden refrigerator, integrated touch screen with GPS, wireless music steaming, and a range of about 50 miles on a single charge, this thing is more than the real deal.
We have a strong feeling you're going to see A LOT of these bad boys on fine course across the world very soon.