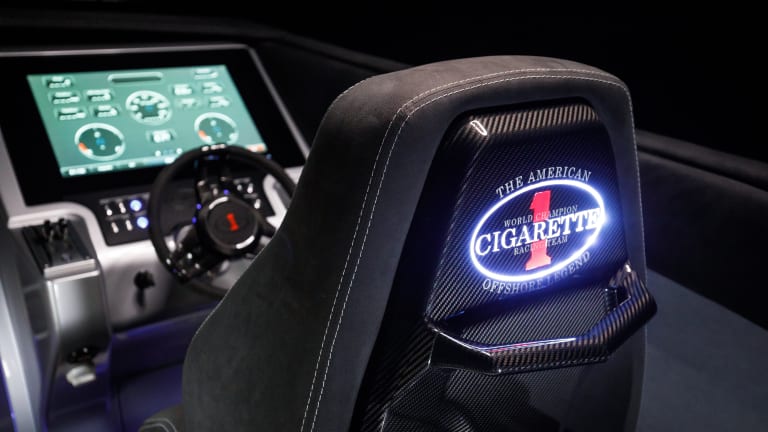 The Mercedes-AMG x Cigarette Racing 515 Project ONE Is Beyond Beastly
Mercedes-AMG and iconic Miami-based boat manufacturer Cigarette Racing have been collaborating together for over a decade, teaming up on some of the most stunning water vessels in the world. Their ninth special edition boat is the Mercedes-AMG x Cigarette Racing 515 Project ONE, a dynamic 51' 5" machine with a 140 mph top speed and a deck constructed completely out of carbon fiber. Yes, completely. They even used doses of Kevlar, the same material used in bulletproof vests, around the edges of framing for its insane toughness. This thing takes no prisoners.
The design is inspired by the Mercedes-AMG Project ONE supersports car, an upcoming release with road capable Formula 1 hybrid technology and a serious amount of high-flying style.
The price of this one-of-a-kind boat is available upon request and we'd like to personally give a shout out to any titan of industry thinking of making a call.