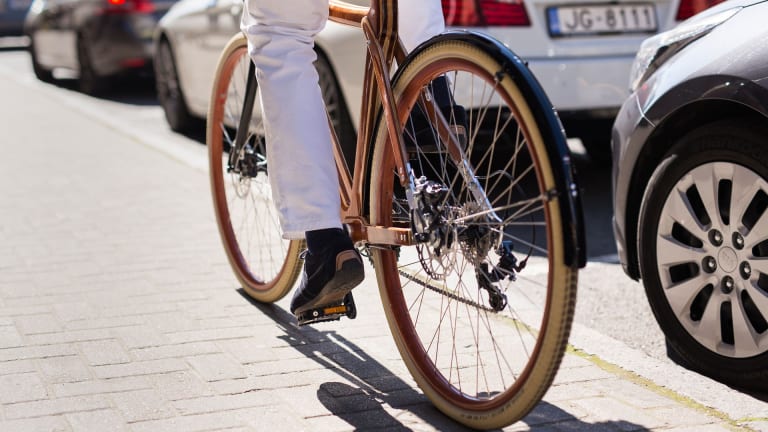 These Luxury Wooden Bicycles are Next-Level Gorgeous
Unlike carbon or titanium, hardwoods like walnut, ash, cherry, and African redwood aren't normally associated with high-end bicycles. The team at Materia Bikes is working to change that with these beautifully crafted cycles which recently caught our eye at Gump's San Francisco.
Designed and hand-made with leather fittings in northern Europe, each takes about two weeks to create. The frames are 9 millimeters thick, the perfect trade-off between weight and sturdiness, and each unit is independently lab-tested for safety.
Available models include a road bike, a fixed gear, and a city bike. A special edition fixie ($6,500) was designed in partnership with Red Bull Mini Drome champ Toms Alsbergs.