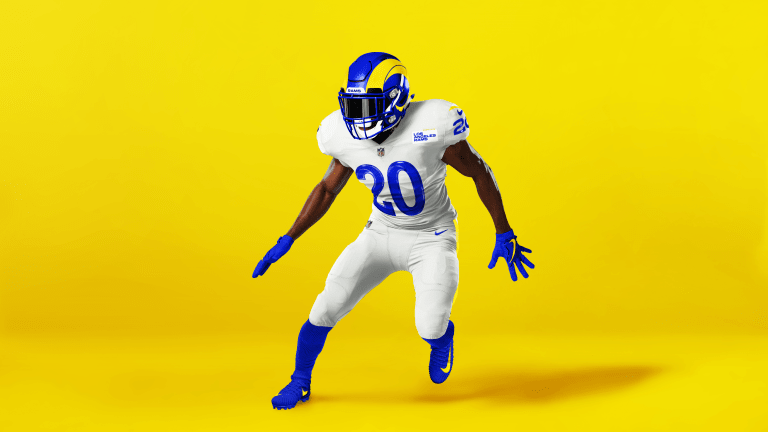 Los Angeles Rams Unveil New Uniforms for 2020 Season
The Los Angeles Rams are celebrating their transformative new stadium this fall with fresh new uniforms.
"We preserved the storied legacy of the Rams with the horns at the heart of the design while introducing vibrant colors and groundbreaking materials," says Los Angeles Rams COO Kevin Demoff. "We are proud to unveil a modern look for our players to wear as we begin this exciting new era."
They teamed up with the Nike Global Identity Group to make the revamp happen, who developed a first-of-its-kind color that reflects the tone of an actual rams horn while also nodding to the beaches of Los Angeles.