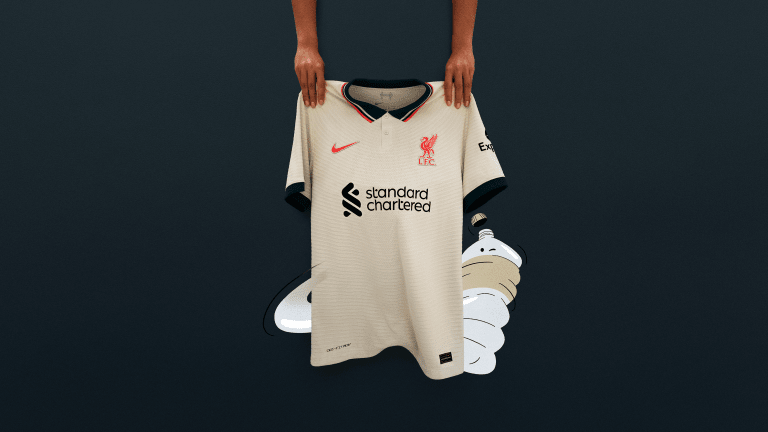 Liverpool Unleashes a Throwback Away Jersey for 2021/22 Season
Liverpool and Nike have just unveiled the new 2021/22 away jersey for the upcoming Premier League season, which features a "Stone White" base and details in various earth tones. It's a nod to the 1996/97 away jersey from the football club, which remains a cult favorite for supporters.
"I think the fans will love this one," notes Liverpool's Curtis Jones. "It's a perfect reflection of the city and you can see the inspiration throughout the design with a throwback to the '90s." It'll be available to purchase here shortly.