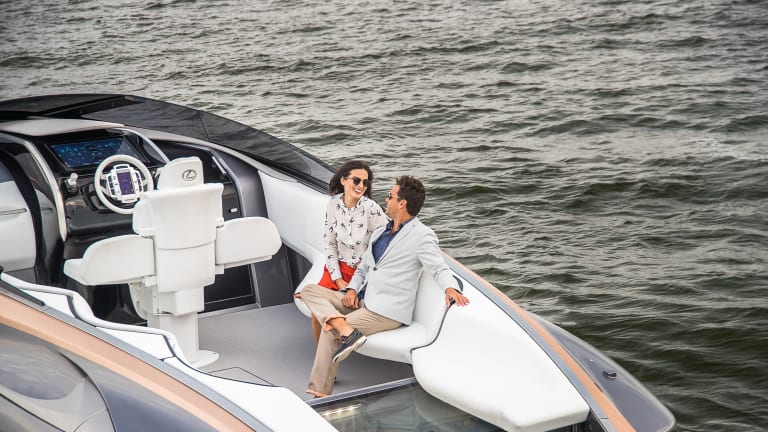 Lexus Debuts Absolutely Stunning Sport Yacht Concept
Feast your eyes on this one.
Over the last few years, the Toyota Marine Department has been building a one-off, incredibly stylish performance yacht that carries the Lexus aesthetic to the water.
Made for recreational day-touring and powered by twin high-performance Lexus V8s, this thing is the perfect cruiser for activities Slim Aarons would have wanted to photograph.
"This concept for a Lexus Sport Yacht allowed us to explore how Lexus design language could be applied to a maritime lifestyle," said Yoshihiro Sawa, executive vice president of Lexus International. "For the Lexus Design Center this project has been very exciting. The effort is valuable to us as it stirs our creative energies and pushes our imagination to design and lifestyle possibilities outside of the automotive realm we know well."
Though it doesn't seem like Lexus will be seriously getting into the yacht game, this concept will likely hit the auction block in about a decade. Start saving.