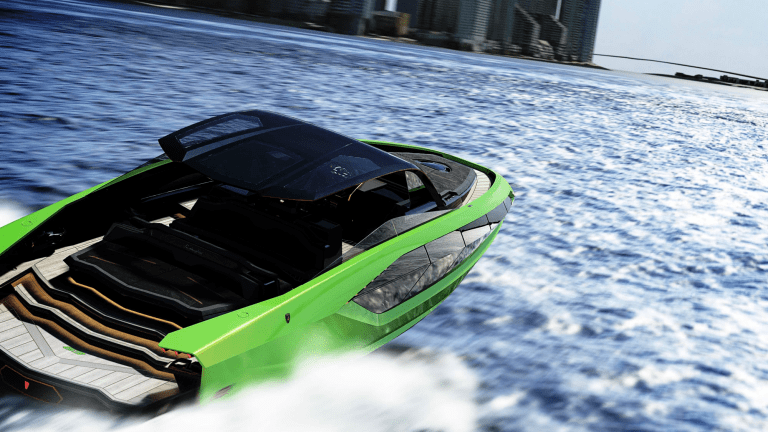 Lamborghini and The Italian Sea Group Unveil Stunning Yacht Collaboration
Lamborghini has teamed up with The Italian Sea Group on the Tecnomar for Lamborghini 63, a ridiculously sizzling yacht design that borrows design elements from classic Lambo rides like the Miura and the Countach of the 60s and 70s.
Featuring a super sportive silhouette and powered by two V12 engines good for 2000 horsepower and a top speed of 60 knots, keen design details include a hard top inspired by Lamborghini roadsters and bow lights that pay homage to the Terzo Millennio, a gobsmackingly gorgeous concept car the Italian automotive house revealed back in 2017. The interior, meanwhile, is filled with everything you know and love about Lamborghini sports cars: clean lines, hexagon shapes, cutting-edge technology, healthy amounts of carbon fiber, and ultra-luxurious bespoke fabrics.
The first boat will be available at the start of 2021. No word on pricing just yet.