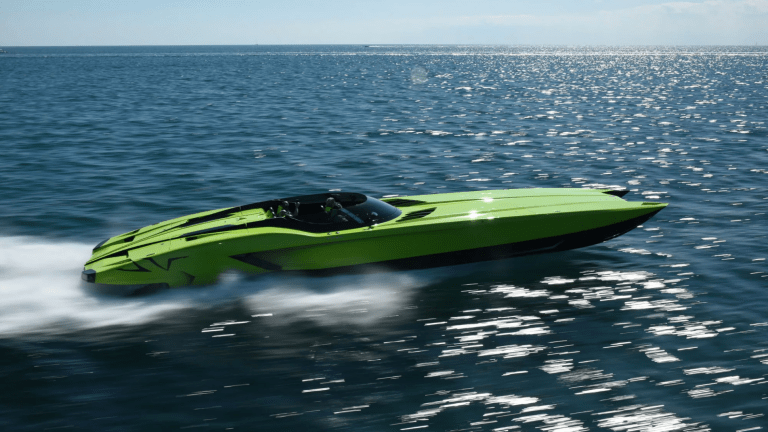 The $2.2 Million Lamborghini Speedboat Is Beautifully Eccentric
Complete with matching car.
Titan of industry?
Trust fund worth more than the economies of small countries?
Potentially thinking of owning a cheetah as a pet?
Casually beat up bad guys dressed up in a Bat costume?
This might be the boat for you.
Though the overly flashy and extremely aggressive Aventador Super Veloce speedboat by Lamborghini takes a certain kind of personality and confidence to wield – think more Bradley Cooper with Irina Shayk on his arm, less Erlich Bachman – it's impossible not to admire its sex appeal and jaw-dropping design.
The 52-ft, custom-built speedboat runs on a 1350 bhp engine with a top speed of 180 mph, has a cockpit that fits six people, features tons of style moves stolen from the interiors of Lamborghini cars, and, thankfully, includes a "Pleasure" mode for when it's time to drink expensive champagne while overlooking the glistening waters, not go full Miami Vice chase scene.
Now available through luxury dealer James Edition for $2.2 million, complete with a matching Lamborghini Aventador sports car, this is truly a 1-2 punch unlike any other. Just make sure to invite us for a spin after you wire the money....