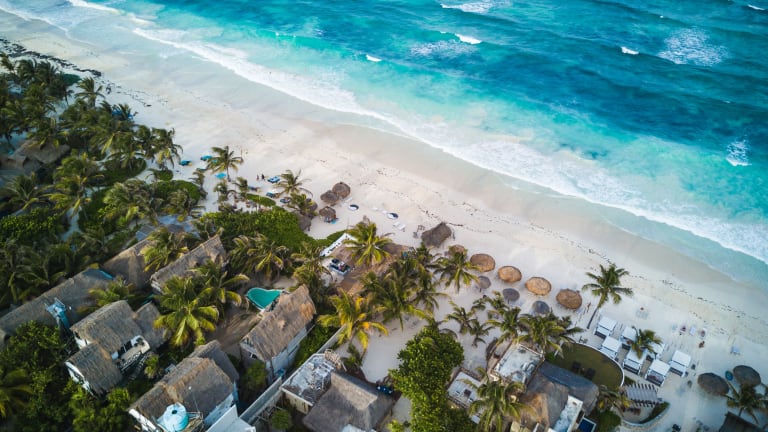 Win a Free Kiteboarding Trip to Mexico and Escape Winter in Style
It's freezing right now. Snow is probably on the ground. And you're stuck at the office. But what if you could escape it all and head straight to the Yucatan Peninsula in Mexico to learn kiteboarding, lay by the pool and get some serious R&R in? All for free?
We've partnered with a handful of awesome brands to make that happen. Just enter your email on this page and you'll be auto-entered into a raffle that includes airfare credit, three free nights at the Casa Morph hotel, free kitesurfing lessons, your own 2017 Slingshot Crisis Kiteboard and footpad kits from KitePaddleSurf and so much more.
Let the other guys scrape ice off their windshield. You'll make that Mai Tai a double, please....