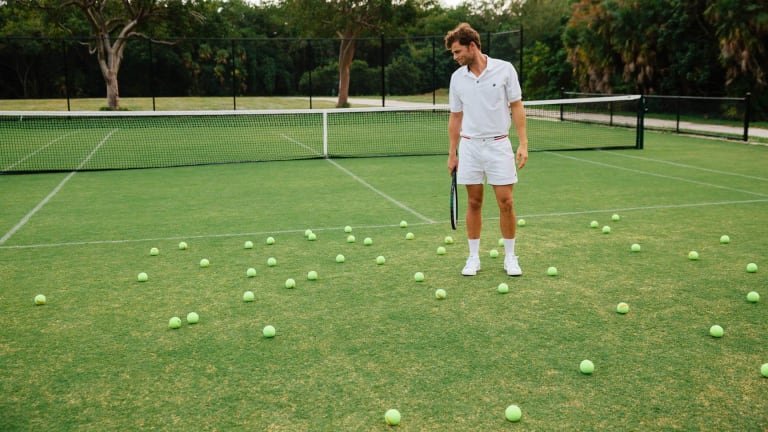 King Of The Court: The Most Stylish Tennis Bag Money Can Buy
Pure class.
If you hit the courts often, there isn't an accessory on the planet that's more cool than this khaki twill tennis bag with solid brass hardware from the team over at Ghurka.
It features an exterior bag netting for wet water bottles, a large exterior zip pocket for up to two rackets, a zipper shoe pocket, and a detachable and adjustable shoulder strap.
The bag is available here for $1,295. Pair it with some all-white-everything gear from Boast and you'll be bringing some serious style points to the club. Hat tip to @ACL for the find.