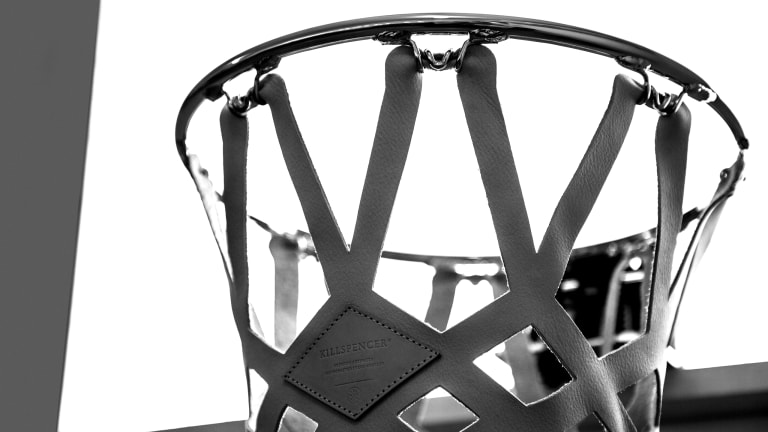 KILLSPENCER Gives Its Indoor Basketball Kit a Shattered Glass Backboard
The new Shattered Dreams Indoor Basketball Kit from the LA-based team at KILLSPENCER is pure art and more-or-less the ultimate addition to any bachelor pad or stylish office.
Inspired by the physics-defying power move of shattering a backboard, they used an innovative glass fusing method to preserve the original integrity and look while also making it durable and fully functioning. It's finished with numerous luxe details, including a natural maple backboard frame, polished chrome breakaway rim, natural leather KILLSPENCER stamped net and a rubber mini basketball. They also offer a leather ball at an additional cost.
Outrageously stunning with a price tag to match, this is a true art piece that might even go up in value over time.