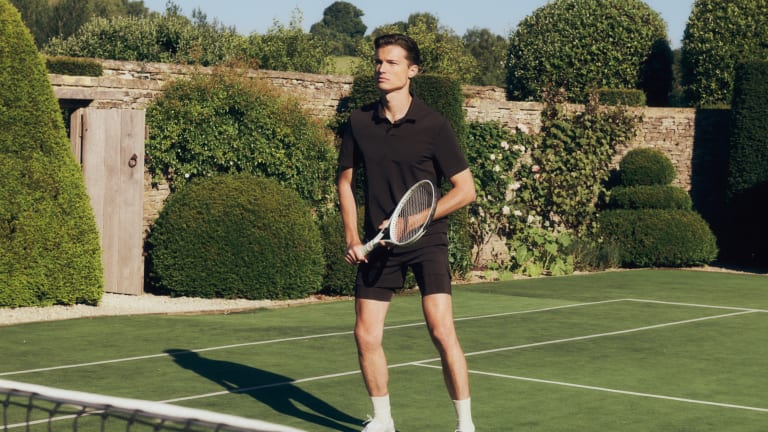 Jacques' New Tennis 004 Collection is Effortless Yet Elegant
NYC activewear brand Jacques has been quietly turning out high-quality kits for a few years. But something tells us that the new Tennis 004 collection is the beginning of a proper level of awareness for their reliably well-constructed and well-fitting athletic clothing.
As the name implies, this isn't their first rodeo when it comes to tennis-oriented activewear – a blessing given that market's relative lack of higher-end brands.
But this collection's equal parts sport and soft tailoring brings out your best performance on the court and looks off the court. And we mean soft – don't be surprised if the Tennis Compression Short might just become your go-to for all things exercise-related.
Other items like the Short Sleeve Polo nail a sophisticated après-court vibe – we recommend you pack (and purchase) accordingly for your next tennis-adjacent weekend trip.