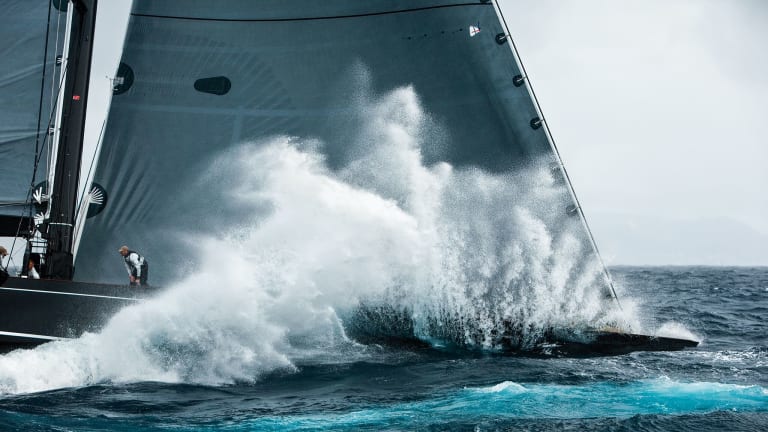 A Hardcover Collection of the World's Most Stylish Sailing Yachts
Class act.
Whether original or recreated, J-Class yachts, the exclusive, stately and extremely fast boats built to compete in the America's Cup in the 1930s, remain the ne plus ultra for gentlemanly sailors – for most of whom they will forever remain a dream as only 10 were ever built.
Now German luxury publisher Delius Klasing has published the ultimate book on these oceangoing marvels, titled simply J-Class, by Franco Pace. Next to actually owning one this is the next best thing, no question.
Featuring seven of the original or rebuilt yachts that are active today thanks to indulgent multimillionaires and master yachtsmen, J-Class examines all aspects of these glorious crafts, from their teak decking to their massive sails.
The J-Class's "elegance, it's almost seemingly endless sail surface, and not least the rapid speed with which they plowed the seas," have always fascinated both lovers of great design and world-class sailing.
The amazing photos in the book are accompanied by texts by Wiel Verlinden, a well-known J-Class and sailing superyacht expert, who has also produced three films about the "queens of the sea."
It also features details on the incredibly elegant regattas where a number of the eye-popping J-Class yachts compete in some of the most beautiful spots in the world. Available now through Amazon, order ASAP and mentally prepare for some serious daydreaming. You may even feel the salty air.....