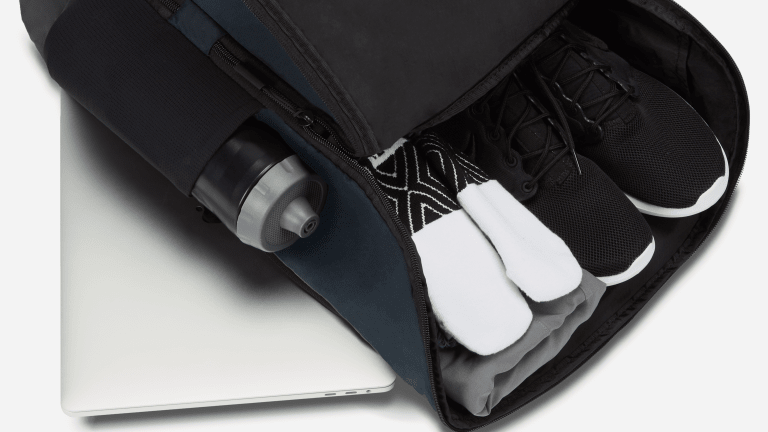 Stash Your Gym and Office Essentials in One Bag Thanks to This Incase Collection
Incase just unleashed a handful of sport-focused bags that blend active performance with tech-optimized style, all drenched in a super cool blue colorway.
Featuring two different backpack styles and a messenger bag, each item is specifically designed to handle both gym and work duties with ease thanks to smart details ranging from a padded laptop pocket to a special compartment big enough for a basketball. There's even a dry storage area that separates your sweaty gym clothes from your work essentials.
For those running from SoulCycle to pick-up basketball games to the office regularly, one of these in your life might be just the thing you need.