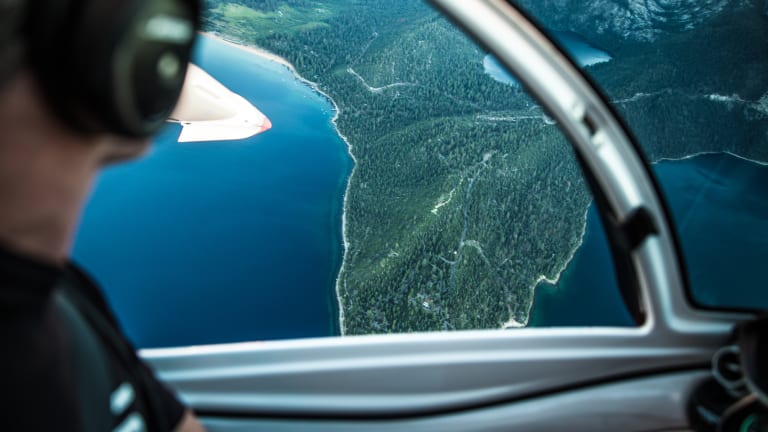 This Amphibious Private Plane Is Straight Out of a Bond Movie
Art meets aviation.
Say hello to the ICON A5. It has, well, quite a few things going for it.
For starters, it's modernized design is simply stunning. It's sleek and cool and different from pretty much every other private plane out there.
It has folding wings for easy transport and storage, can be towed by a regular SUV instead of leasing expensive airport hanger space, features a simplified cockpit and interface for effortless flying, and there's even an emergency Complete Aircraft Parachute (CAP) that'll save your ass in a life or death situation.
Most impressively, though, is its magical ability to transform from plane to water vessel almost instantly. Somebody call Q-Branch....