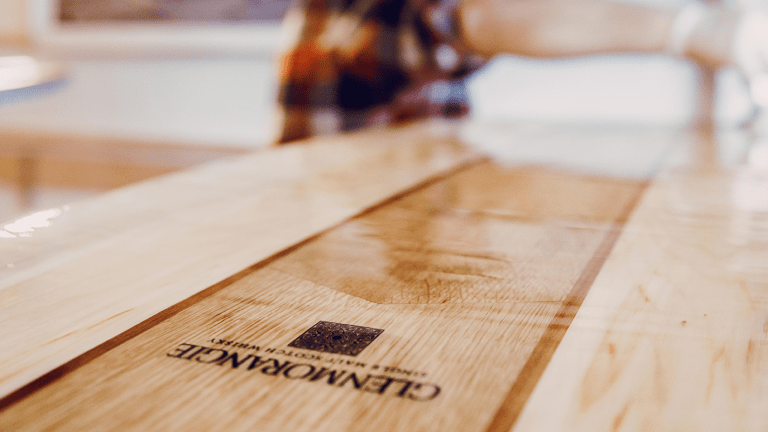 These Custom Surfboards are Made from Single Malt Scotch Casks
Legendary single malt Scotch distillery Glenmorangie has partnered with Grain Surfboards of Maine on a new collection of custom surfboards made from their precious single malt casks. Priced at $5,500 apiece the Glenmorangie Original shortboards are carved from the American oak ex-bourbon casks which lend their flavor profile to the brand's signature Scotch.
Grain Surfboards are inspired by traditional New England boat-building techniques and are handmade on the coast of Maine. They are meticulously "bookmatched" to showcase continuous patterns in the oak, which was originally grown in the Ozark Mountains of Missouri.
Each board contains about half of a whisky cask along with some Maine-grown northern white cedar for stability and a lower overall weight, plus reclaimed red cedar for accent stripes. The collab is part of Glenmorangie's Beyond the Cask program to highlight the distillery's commitment to the wood which imparts much of the finished product's characteristics.
Cold-water surfing expert Mark Boyd, winner of the 2018 Scottish National Surfing Championships, was the first person to take to the waves to test out the Glenmorangie boards, which are available to order from www.grainsurfboards.com.