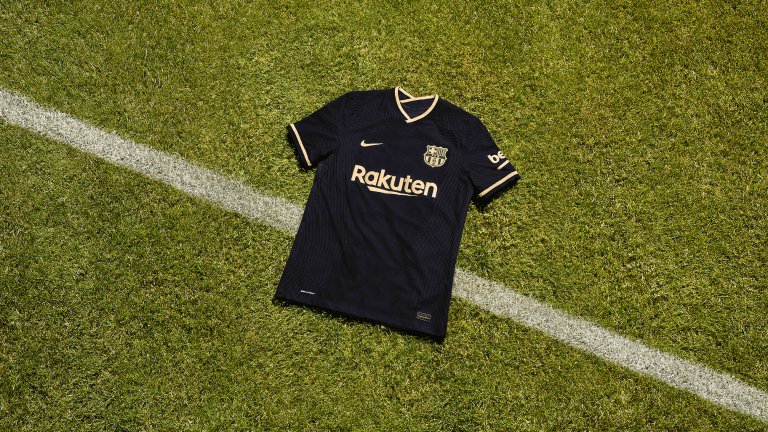 Nike Unveils Stylish FC Barcelona Away Kit for 20/21 Season
Nike has just unleashed the FC Barcelona away kit for the upcoming 20/21 season, which oozes contemporary elegance and is easily one of our favorites in world soccer right now.
The first black kit from the club in seven years, it's finished with distinguishing details like a solely gold club badge embroidered on the chest and "total black" socks with only small "Barça" type and the Nike logo in the center. "Black and gold go really well together and the kit looks really sharp," says defender Gerard Piqué. "It has been a few years since we have had black, so it's a nice change to have it back."