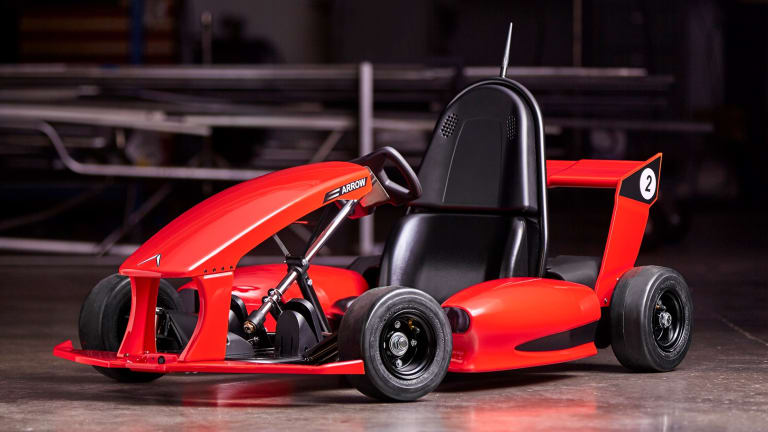 The Arrow Smart Go-Kart Is the Coolest Kidsmobile Imaginable
Want to win the holidays this year? Gift a little one in your life the insanely impressive Arrow Smart Go-Kart from toy upstart Actev, a new company led by Nest founder Tony Fadell.
Not only does it look impossibly sleek with its rigid steel chassis and pneumatic rubber tires but it's packed with safety features and technology straight out of the Tesla playbook. It has two independent 250W electric motors for up to 40 minutes of drive time, an adjustable speed limit up to 12 mph, and a connected app that gives parents an unbelievable amount of customization and peace-of-mind.
Sure, it might be a little pricey, but considering it grows with your child thanks to built-in adjustability, they'll be ripping around the neighborhood in this thing for years to come.
For those interested in acquiring, you can order from Amazon with free shipping for Prime subscribers today. Eat your heart out, Powerwheels....