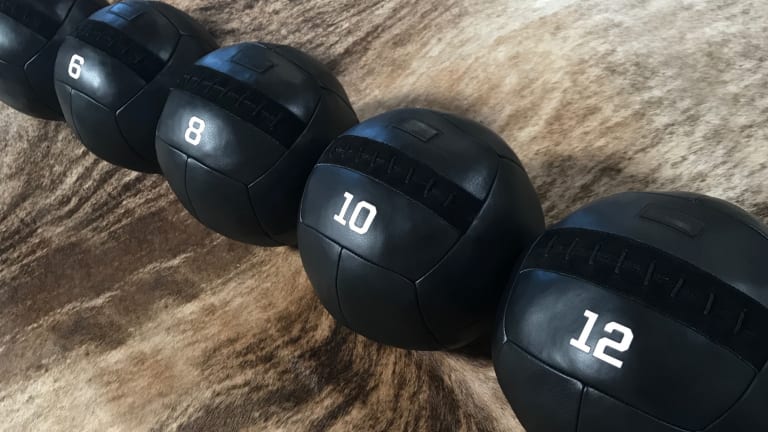 Upgrade Your Home Gym With Killspencer's Blacked-Out Medicine Balls
LA-based leathergoods company Killspencer continues to deliver a wide array of athletic goods for home gyms with serious style, including this newly released collection of blacked-out leather medicine balls.
Crafted from full grain leather that's not been corrected in any way beyond the original hair removal, each example features unique markings and character unlike other alternatives in the space. On top of that, every weight number is painted by hand.
Available from 4lbs to 12lbs and priced sat $275/each, this (along with their heavy rope, punching bag and more) will take any workout spot to the next level. Let the other guys kit out their place with a Bowflex or P90X-branded junk....