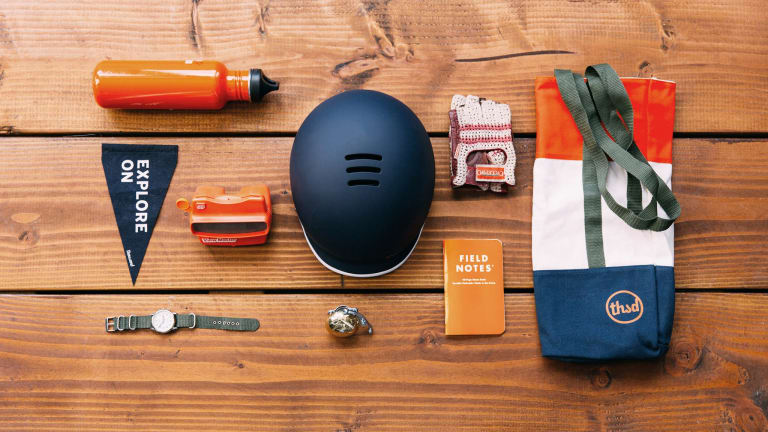 Finally, a Bike Helmet You'll Actually Want to Wear
Riders rejoice.
A lot of things have changed since you were a kid. iPhones exist. Video chat is a thing. Electric cars are on the road. But one thing is most definitely the same- bike helmets are impossibly uncool.
Not wearing one is foolish. Wearing one feels as dorky as a Dad in Wrangler jeans and Kirkland Signature trainers. Well, until now.
Enter Thousand Helmets, makers of extremely stylish bike helmets inspired by vintage motorcycle headwear from the 1960's.
Featuring internal air channels for airflow and internal cooling, a patent-pending PopLock system to lock the helmet to your bike, a German engineered magnetic buckle that locks with one hand, and vegan leather straps that are eco-friendly- it doesn't get much better than this.
Best part? Each retails for well under $100.