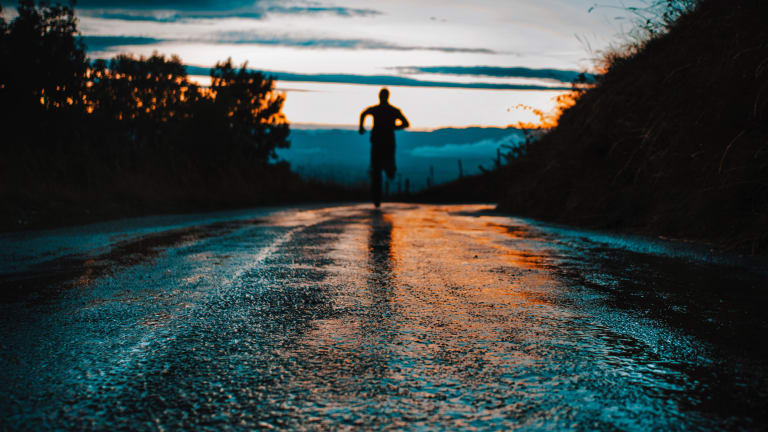 This Motivational Casey Neistat Rant Will Get Your Ass Off the Couch
"The story I never wanted to tell..."
In a recent Casey Neistat blog, the filmmaker invites followers to listen to his knees crack. The episode, "Finding Out I Can Never Run Again," is heartbreaking.
Neistat begins, "This isn't a fun movie. This isn't a happy movie. This isn't a positive movie. This isn't like a fu…. This is a story I never, ever wanted to tell…"
If you've never seen a Casey Neistat blog, he's an Indie filmmaker and advertising director for Samsung ads who loves running, his family, and being insanely productive.
As a filmmaker and motivational speaker, Neistat travels the world pretty regularly. In fact, he spent 48 hours traveling from New York to Germany for a ten-minute speech within the same week of this new episode.
Amidst the chaos of a freelancer life, Casey Neistat runs. "I run like 60-80 miles a week, every week, and I've done (about) that for the last ten years. I get pains all the time, but this one was a little different."
Neistat calls his sister, an ultra-runner, to find out that she suffered an injury and can no longer run more than a few miles at a time. Since the siblings are around the same age, the filmmaker is worried his running days are also coming to an end.
Around ten years ago, Neistat broke his leg in twenty-seven places and the doctors told him he would never run again.
"But I was 26-years-old then and there was no fucking way I was going to let that doctor tell me I was never going to run again," said Neistat.
"Since that day, I've run 24 marathons. I've done 4 full-distance Iron Mans. That's 140 mile races. I've done God-knows how many other races—5ks, 10ks, half marathons, sprint-distance triathlons, Olympic-distance triathlons, half-distance Iron Mans—I've done them all..."
Neistat believes that running is a part of his personality. He reiterates, "I don't end my runs when I'm tired, I end my runs when I run out of time. If I had more time, I would run more."
The man runs a dozen miles on Monday and another dozen on Tuesday. He keeps that going until some sort of external force gets in his way.
If you've been feeling lazy lately, spend another 7:53 on the couch to watch this video and then lace up those running shoes.
The video ends with a cliffhanger but [Spoiler] a few days later the doctor tells him not to worry.
He's likely running right now…
The blog episodes, My Addition and Do More, are equally motivational.