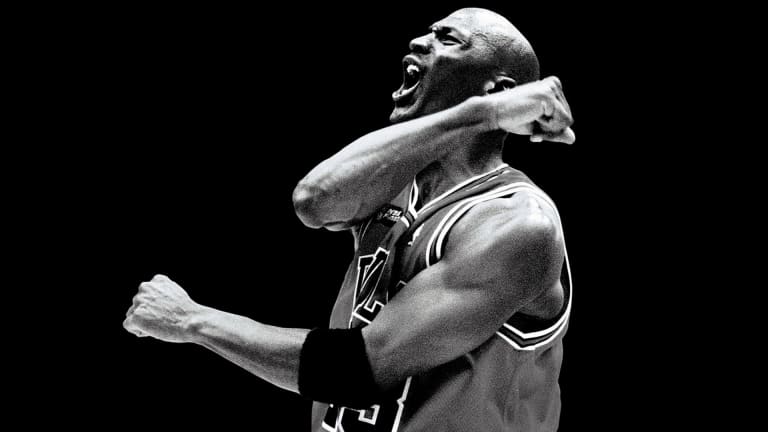 18 Brilliant Life Lessons From Michael Jordan
The greatest.
Michael Jordan is not only one of the greatest athletes of all time, but also one of the most inspirational. Here are some exceptional life lessons he's dropped throughout his life that will make you want to try harder, work harder, and be better.
1.) "If you're trying to achieve, there will be roadblocks. I've had them; everybody has had them. But obstacles don't have to stop you. If you run into a wall, don't turn around and give up. Figure out how to climb it, go through it, or work around it."
2.) "If you get pushed towards something that you think is a weakness, then turn that perceived weakness into a strength."
3.) "I've missed more than 9000 shots in my career. I've lost almost 300 games. 26 times, I've been trusted to take the game winning shot and missed. I've failed over and over and over again in my life. And that is why I succeed."
4.) "Talent wins games, but teamwork and intelligence wins championships."
5.) "I can accept failure, everyone fails at something. But I can't accept not trying."
6.) "My father used to say that it's never too late to do anything you wanted to do. And he said, 'You never know what you can accomplish until you try.'"
7.) "Some people want it to happen, some wish it would happen, others make it happen."
8.) "Always turn a negative situation into a positive situation."
9.) "Limits, like fear, is often an illusion."
10.) "Be true to the game, because the game will be true to you. If you try to shortcut the game, then the game will shortcut you. If you put forth the effort, good things will be bestowed upon you. That's truly about the game, and in some ways that's about life too."
11.) "The game has its ups and downs, but you can never lose focus of your individual goals and you can't let yourself be beat because of lack of effort."
12.) "In any investment, you expect to have fun and make money."
13.) "You have to expect things of yourself before you can do them."
14.) "You have competition every day because you set such high standards for yourself that you have to go out every day and live up to that."
15.) "To be successful you have to be selfish, or else you never achieve. And once you get to your highest level, then you have to be unselfish. Stay reachable. Stay in touch. Don't isolate."
16.) "The game is my wife. It demands loyalty and responsibility, and it gives me back fulfillment and peace."
17.) "We all fly. Once you leave the ground, you fly. Some people fly longer than others."
18.) "Sometimes you need to get hit in the head to realize that you're in a fight."