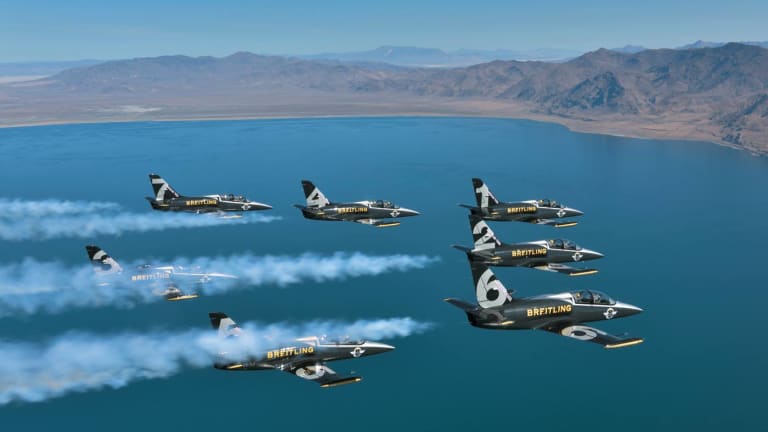 9 Amazing Photos Of Breitling's Jet Team Buzzing National Monuments
They're back in America.
Breitling, the Swiss watch brand partnered with Bentley Motors, has brought its Jet Team to the U.S. for the second time to perform aeronautical feats at the country's most scenic spots. The first and largest squad of its kind, the Breitling Jet Team is comprised of seven pilots flying L-39 C Albatros jets in a sophisticated demonstration of precision and speed, at times reaching 565 mph and flying within just a few feet of each other.
The 2016 American Tour will take the Jet Team from coast to coast across the United States and Canada to perform at 17 different air shows and buzz some of the monuments they missed before. Here are some amazing photos from their last run.
1.) Chicago:
2.) El Paso:
3.) Grand Canyon:
4.) Yosemite:
5.) Hoover Dam:
6.) Monument Valley:
7.) Niagara Falls:
8.) San Francisco:
9.) New York City: