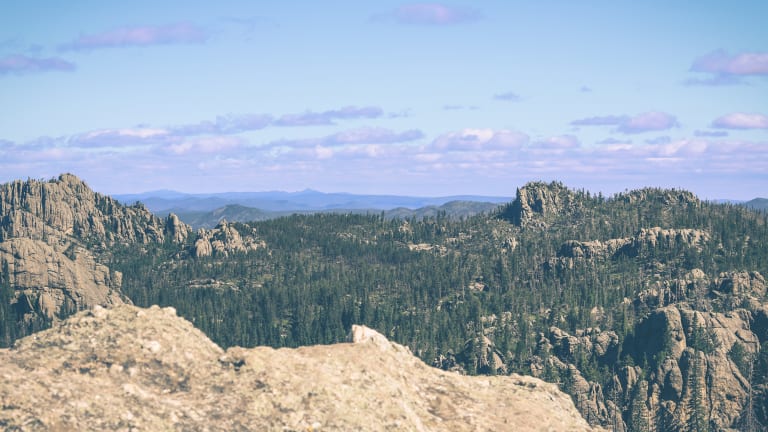 10 Hill-Climbing Postcards from the Black Hills National Forest
The South Dakota wilderness is unmatched.
Stretching 1.25 million acres, the Black Hills National Forest is an impressive display of nature to say the least. Throw in 11 reservoirs, 30 campgrounds, 32 picnic areas, two scenic byway, and two picturesque overlooks and it becomes the ultimate destination to hike, bike, fish, and ride.
We were on the ground with South Dakota exploring the Black Hills of western South Dakota, climbing atop Black Elk Peak – the highest peak east of the Rocky Mountains in the United States. Ascending 7,242 feet, the walk up was mildly challenging but was offset greeted by awe-inspiring views at each and every turn. But the real payoff was all the way on top looking down at the Black Hills covering 65 miles wide and 125 miles long of the untouched American frontier.
Here are a few dispatches from our hike: