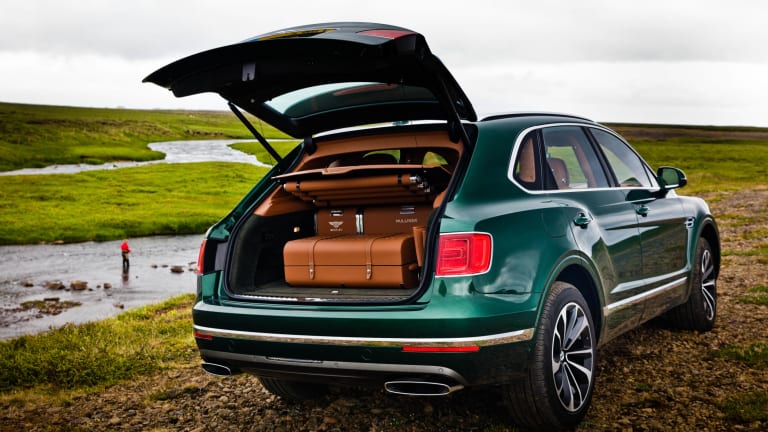 The Ultimate Fly-Fishing Adventure Vehicle
Hello, beautiful.
The Bentley Bentayga Fly Fishing Edition is pretty much the coolest thing any outdoorsman has laid eyes on.
On top of the incredible standard offerings – 600hp, 6.0L W12 engine, fastest SUV on or off road – it features a special edition rear hatch clad with a leather-trimmed area for holding your gear and a Burr Walnut drawer for your tools and toys.
It even comes with a refreshment case for some cold ones, an electronic dehumidifier to keep the ride fresh, and a waterproof storage for your waders.
With a price tag roughly $100,000 more than the standard Bentayga, this is certainly a niche product for the kind of person who appreciates outrageous luxury as much as they love sleeping under the stars.
Sounds like all of you guys, right?