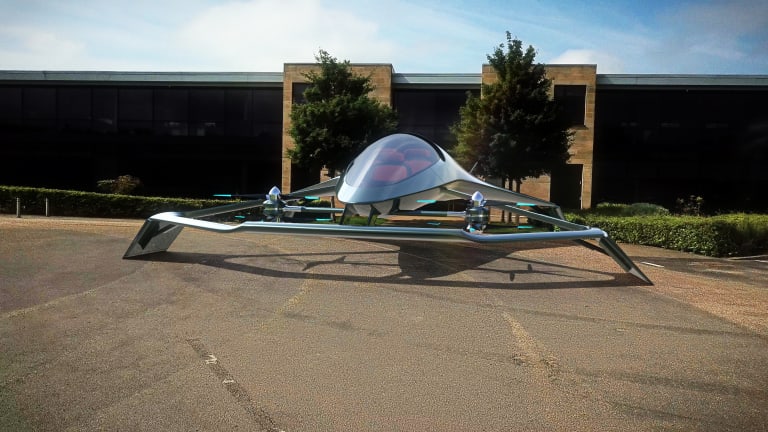 Aston Martin Takes to the Skies With Stunning Personal Aircraft Concept
Aston Martin will be hitting the skies with its newly unveiled Volante Vision Concept, a ridiculously beautiful aircraft with vertical take-off and landing capability.
Made in collaboration with Canfield Aerospace Solutions and Rolls-Royce, the flying machine has space for three and is powered by a hybrid-electric system. It's specifically designed for urban and inter-city air travel, so think of it more like a super-cool helicopter than anything else.
"With the population in urban areas continuing to grow, congestion in towns and cities will become increasingly demanding. We need to look at alternative solutions to reduce congestion, cut pollution and improve mobility," says Andy Palmer, Aston Martin CEO. "Humans have always spent on average, one hour commuting to and from work. The distance we live from our workplace has been determined by the methods of transportation available. The Volante Vision Concept will enable us to travel further with our hourly commute, meaning we are able to live further away from where we work. Cities will grow, and towns that are today too far away from cities to be commutable will become suburban."
It's an interesting future Mr. Palmer has imagined and one we can definitely see become a reality in the future. Until then, let's get this bad boy in the next Bond movie, shall we?