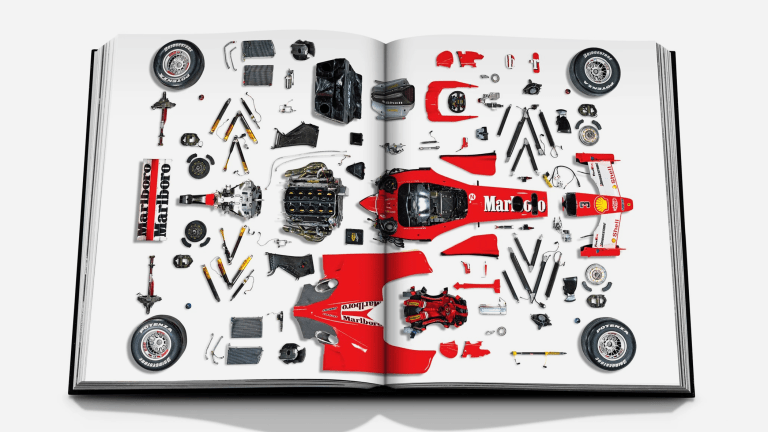 Assouline Brings Formula 1 to the Impossible Collection
Luxury book publisher Assouline has just released Formula 1: The Impossible Collection, which is curated by F1 journalist Brad Spurgeon and "chronicles the milestones that lifted Formula 1 from a gentlemen's club in 1950 to a global sport with hundreds of millions of fans around the world, third in popularity only to the Olympics and World Cup soccer."
The gorgeous linen hardcover tome is more of an art piece than a typical coffee table book, arriving in a sleek clamshell case with a metal plaque and making a statement with its XL size. Assouline addicts and true connoisseurs of the sport can make the splurge right here.